This easy strawberry salsa is AMAZING, and goes well with almost anything! It is very refreshing with any type of meat, and makes a wonderful color addition to your plate.
I guess the strawberry season is a little longer here in Texas compared to Denmark, where I am from, which makes it possible to make this side dish all summer.
I grew up having strawberries with cream and sugar. Occasionally we had ice cream with too I never get tired of eating that. Today I use strawberries in a salad as well. They both provide beneficial nutrients, and brings a beautiful color to you salad.
This easy strawberry salsa is one of my favorite side dishes when we are grilling. Just like the salad, it brings a beautiful color to your plate, and it tastes amazing. You can also use the salsa as an appetizer with seafood.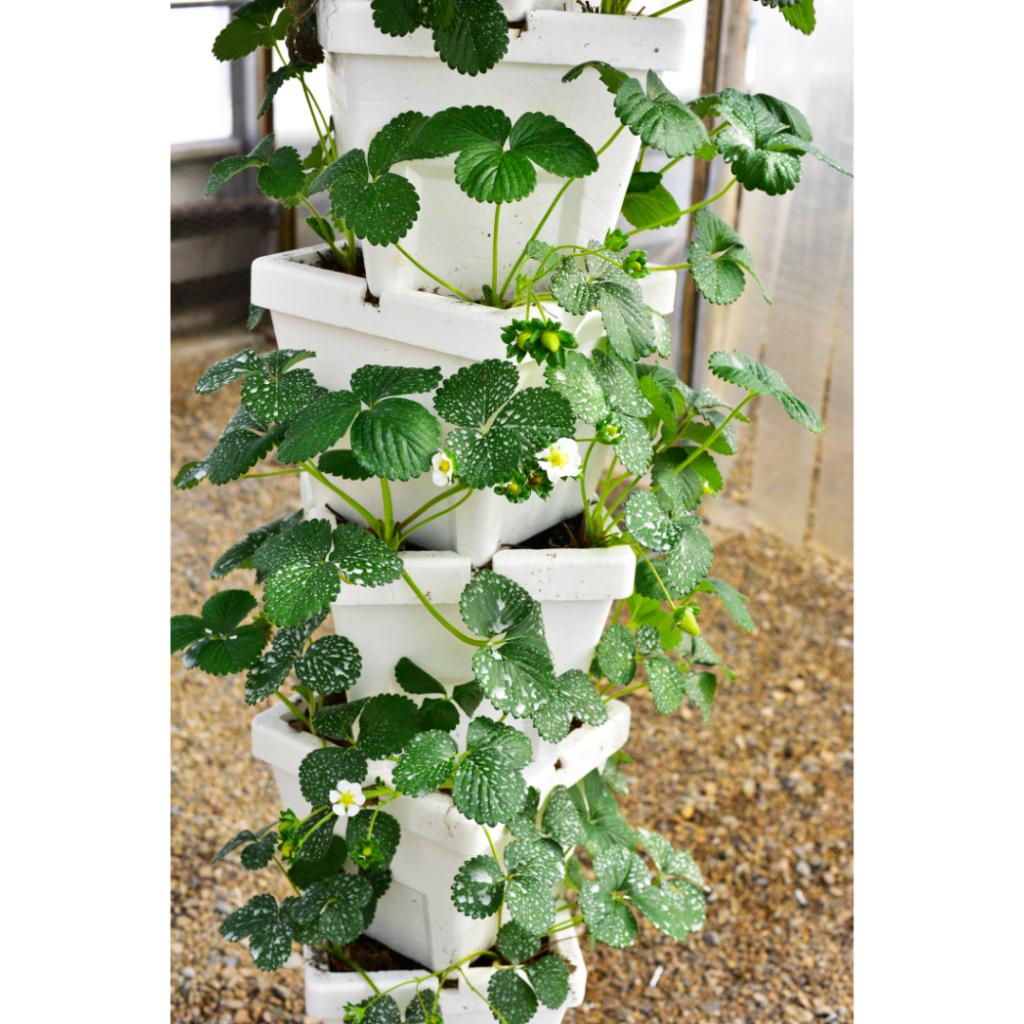 Grow your own strawberries
If you don't have enough space for a few rows of strawberries, you can easily grow them in pots on your deck, or get yourself a strawberry tower. I have seen them at Home Depot
Strawberry plants are fairly easy to grow. As I mentioned before, you can grow them in your vegetable garden, in pots, or in hanging baskets.
They can grow in sunny places or in partial shade. However, they don't tolerate too much water. If you have them in pots, it is a good idea to water around the plant instead of showering the whole plant. That reduces the risk of mould.
Strawberry plants yields a lot of berries, especially after the first season. They are best from 2-4 years, but can keep giving a couple more years if they are healthy plants.
When it's time to replace, simple take the runners from the mother plant, and pant them.
Strawberries have a high amount of Vitamin C, Manganese, Vitamin B9 and potassium. They are very rich in antioxidants and other compounds, which have shown to benefit heart health and help control blood sugar.
During the first hot summer months, strawberries is a great way of getting more fluids in, as they are about 91% water.
Should you have any strawberries left, they freeze easily. Just remember to let them dry off before freezing to prevent freezer burn. You can also make jams or jellies, and store in airtight jars.
For this Easy Strawberry Salsa you'll need:
2 lbs of strawberries
1/2 red onion
2-3 coves of garlic
1 cup fresh mint leaves
2-3 tbsp olive oil
a pinch of fresh ground pepper
Cut the strawberries into small pieces, and add them to your bowl.
Dice the onion and garlic, and add to the strawberries.
Last add olive oil and pepper and mix everything well.
Top of with the mint leaves
Once the strawberry season is over, you can easily use water melon instead.